📦 You have the chance
to get your order faster if you upgrade now!
If you're in between sizes, for Dogs that have a wide chest or shoulders, go UP one size. If you're in between sizes, for Dogs that have a narrow chest or body, go DOWN one size.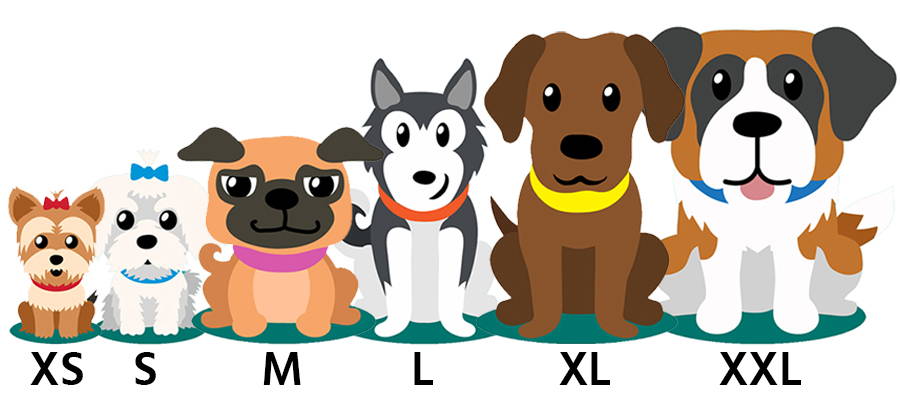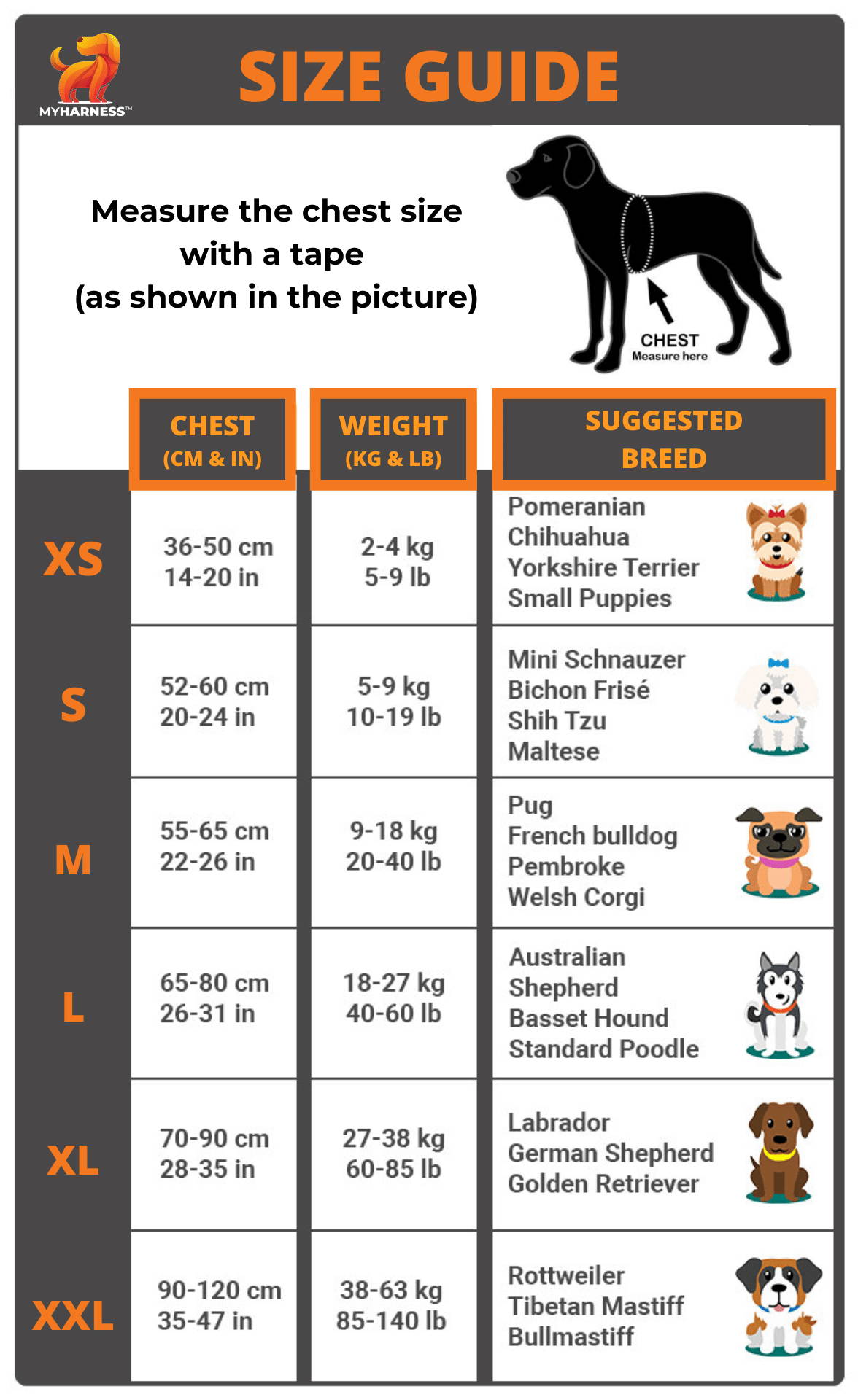 I don't know what size is right?

The size does not have to be perfect! You can still adjust the size manually. We recommend to orientate ourselves by the weight. If you accidentally ordered the wrong size, you can easily start a return via our return center.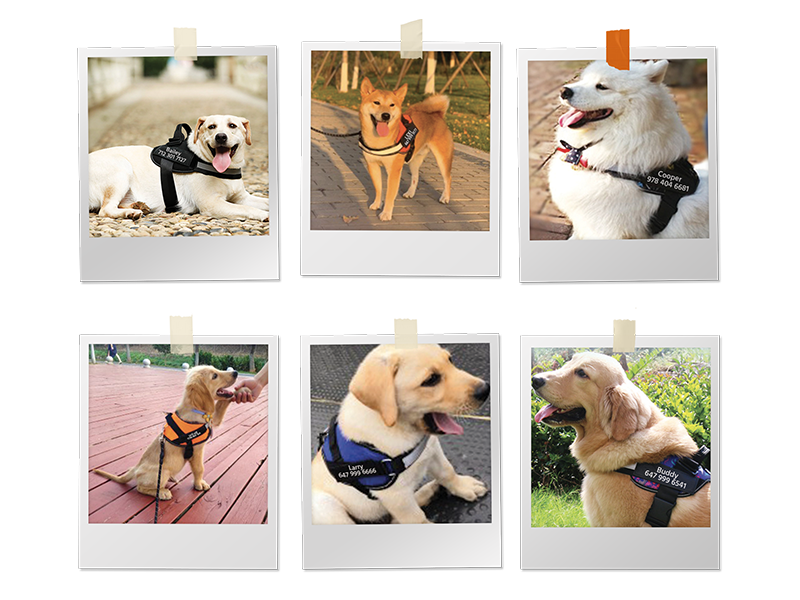 Q: Where do you deliver to?

Our delivery area is limited. You can order your MyHarness™ in the United-States, Canada & Australia.
Q: Where are the Dog Harness shipped from?
Our products are stored in warehouses in the USA, Canada and Australia. Should you order from one of these countries we will ship your product from the warehouse in your country.
You want to visit our factory and warehouse? Come to our open day! Contact support@My-Harness.com for further information.
We are looking forward to your visit! 😀
Q: How is my order shipped?
We ship our goods from our warehouses in the USA, Canada and Australia.
We ship our goods with:
USPS, Fedex, Canada Post, Australia Post
Q: How long does the shipping take?

The delivery time is:
7-14 days
Why does it take so long?
Please note that we have a very high demand!
Furthermore our custom harness is printed and packed by hand.
You can choose optional Checkout Premium shipping and your order will be processed with priority and you will receive your order faster.
During the corona pandemic worldwide situation, customs and air freights are often overdue. It is not our fault if any delays occurs. If you are unsatisfied with the delivery-time, please write us a message at support@my-harness.com. Thank you!
Q: How can I track my order?
To track your order you only need your email and your order number which you received by email after your purchase.
You can track your order here:
https://my-harness.com/apps/parcelpanel

if you have any questions, please send us a message in LIveChat or send an email to: support@my-harness.com

Q: How can I create a return?
If your product is broken, we will of course replace it!
You can create your return here:
https://my-harness.com/pages/start-a-return
If you have any further questions, then write us in LiveChat or send an email to: support@my-harness.com